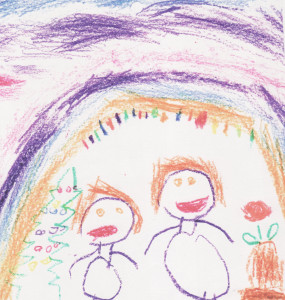 8921 26th Ave NE
Seattle, WA 98115
(206) 528-6172
Tue, Wed, and Thu
8:45 – 12:45
For 3,4, and 5 year old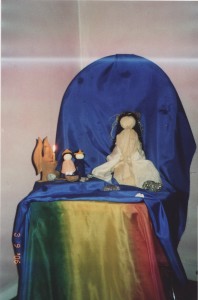 Rainbow Bridge began in the Wedgewood neighborhood in 1994, and it has been sharing the essential value of education, widening the social circle, and creating the fun memories among Seattleite families.
I completed the Curative Education Seminar in Camphill Special School (Waldorf school for children with special needs) in Pennsylvania.
I'm also a trained Waldorf kindergarten teacher (Waldorf Institute, New York)
RHYTHM OF THE DAY
Free play – Activities: painting (Tue), baking (Wed), craft (Thu) – Circle – Snack – Outdoor play (game, woodwork, washing + raking) – Lunch – Story and goodbye circle
BIRTHDAYS AND OTHER EVENTS
Parents are encouraged to attend his/her birthday celebration. It is the special moment to share in the change and growth each child has accomplished.
Play morning (social): First Mon. in August
Home visit: August
Welcoming the Fall: Last Wed. in August
First Day: Wed. after Labor Day
Morning in the park: First Sat. in October
Winter Solstice Celebration: December
Year End Games Day: June
Last Day: Thu. in mid-June
VISIT US
You and your child (young siblings, too) are welcome to visit us during the school hours. Please contact Yumiko Hirata for further information or to schedule your visit at (206) 528-6172, or e-mail me at hirata206@msn.com